At following, find three videos where you can enjoy in an entertaining way

: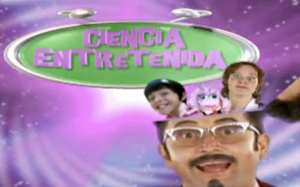 What is plasma?

What is pulsed power?

What is nuclear fusión?

Please share with children, school teachers and journalists in science.




PLASMA: ENERGY FROM THE STARS



- Plasma is the so called fourth state of matter. It is produced by a gas at high temperatures. In water, it is given by a temperature higher than 100.000° C

- From natural scenarios, the production of energy from the stars has been the one which has captivated men the most. This has been one of the main objectives in plasma physics research in the last 60 years.

- Plasma physics considers the ways of generation, characterization and control of such state, so it could reproduce stability conditions for phenomena of energy generation by plasma processes.

- Electromagnetic characteristics of plasma are interesting from the point of view of the generation of energy and particle emission and ionizing radiations.

- Plasma also is dedicated to the study, comprehension and application of all the processes related to the fourth state of matter, thus making possible the understanding of astrophysical phenomena, energy production processes (based on nuclear fusion), processes on electrical discharges (as lightning or arc discharges), radiation production as visible light, x-rays, UV-rays, electrons, ions or neutrons- amongst many others.

- The state of plasma and its related researches also give a unique scenario for the production of radiation of high intensity and energy particles and also electromagnetic radiation; so it becomes the essential combustible for current technological developments (nuclear fusion, X-rays lasers, study of materials under extreme conditions, precise sources of radiation for application and research, etc.)



PLASMA: MULTIPLE APPLICATIONS



- Since it is composed by charged particles and emits radiation, plasma is ideal to be used in multiple applications.

- Nowadays, the world is in permanent contact with elements that have considered plasma in their productions. An example of these is the change of some material properties such as the hardness on the edge of a bit, softness in medical implants, fabric impermeability, among others.

- Some daily applications are the low consumption illumination systems (LC bulbs and fluorescent lights), high definition television (Plasmas TV sets), and water purifiers (based on ozone production)

- Likewise, there are current research areas that will impact in our quality of life in the future. Some examples are:
the searching of the control of a new source of energy related to nuclear fusion
injury treatment using electric discharges (plasmas applied in medicine)
treatment of gases and contamination (environmental plasma and synthesized by plasmas)
source of light for illumination
sources of X-rays for ultra-fast photograph, and
laser for semiconductors industry (computer industry)
- In parallel, the study of different types of plasma (cold-dilute plasmas and hot-dense plasmas), the development of techniques in the generation of pulsed power, diagnosis and studies of materials has promoted the appearance of products related to magnetism, food harmlessness (UV radiation), treatment of materials, electric conduction, mining extraction, industry diagnosis, among others.

99% OF UNIVERSE IS PLASMA

- 99% of universe is known as 'plasma'. Regarding this, part of the comprehension of the universe is based on the understanding we have about matter in the state of plasma.

- In plasma, temperature is so high that atoms do not keep their structure. There are plasmas that reach very high temperatures (million of °C) and densities close to the solid state.

- Plasma has ions (nuclei) and electrons that behave collectively on the whole. It emits radiation like photons (light of some type) and neutrons (deuterium plasma).

- Plasma can be artificially produced through electric discharges.